Christèle Chancrin founder
Enhancing the positive impact of companies, reducing and preventing their negative effects
Business jurist and tax Expert (Master II in partnership with HEC – FRENCH BUSINESS SCHOOL), person in charge Research & Development in consulting firm before creating his, Christèle Chancrin practises the engineering and the fiscal innovation for companies, big groups, distributors and national federations.
She intervenes in France as in Europe for more than 20 years, contributing to the evolution of the legislation by her thorough actions for the respect for the equity between the various implementers on the market concerning their ecological tax system.
At the end of 2005, in front of the increasing demand of companies, she creates E³ Conseil, Expertise Economie Environnement, the first consulting firm in reduction of costs completely specialized in financial charges connected to the Environment.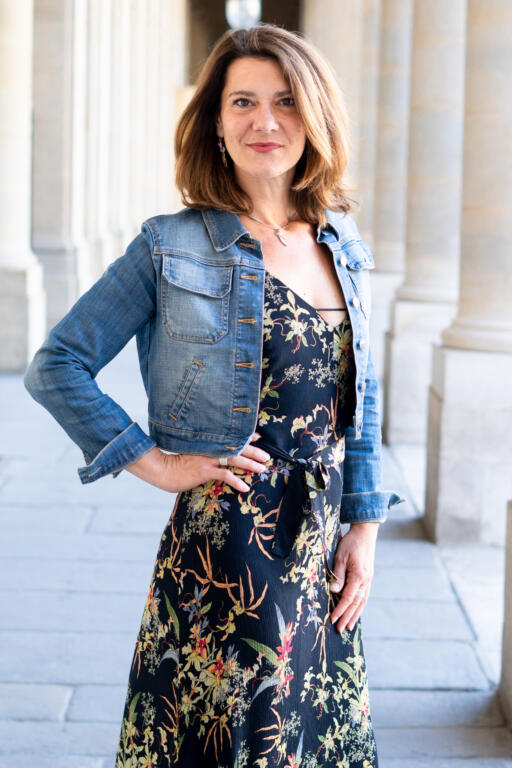 Of pionner at the time of its creation, the cabinet is leading from now on and is THE major reference of the producers and the distributors regarding expertise in eco-contributions and reduction of the pollutions.
This rigorous and available leader for her customers intervenes as technical adviser of the networks of extended producer responsibility, beside the National Federations, on the prevention regarding packagings or in the declarative support of the producers for their eco-taxes. She distils her professionalism and her know-how in the service of the Environment and of the circular economy respite of which she has to defend the principles from it.
Having formed in the eco-design (ADEME, Eco-Emballages) and in the practice of Carbon Report®, Christèle CHANCRIN develops its expertise regarding reduction in the weight of packaging at source.
Convinced that the reduction of costs or the value creation is the most important lever for the deployment of a strategy of sustainable development in companies, Christèle CHANCRIN directs systematically its shares to financial savings, profitability and profits.
Involved to the daily paper with the companies which she makes sensitive, forms or support, she directs them on innovative themes concerning the tax system or the waste management and work for the circular economy.
In 1987 the Report Brundtland, asserted: " the sustainable development is a mode of development which meets the needs of the present without compromising the capacity of the future generations to answer in theirs ".
Since 2015, the objectives and the perspectives of the office which manages Christèle CHANCRIN are at the same time to strengthen the positive impact of companies – for example by the creation of new products and services benefiting to the society and to the companies – and to limit and prevent their negative effects. This Code of Business Ethics you will find her to E ³ CONSEIL which has the requirement to offer to her customers the best performances and the concern of a virtuous and sustainable planet.
You wish to discover E³ Conseil, to develop partnerships, or to propose a theme for our next Coffee-discusses? Send your proposals via the platform of this site.